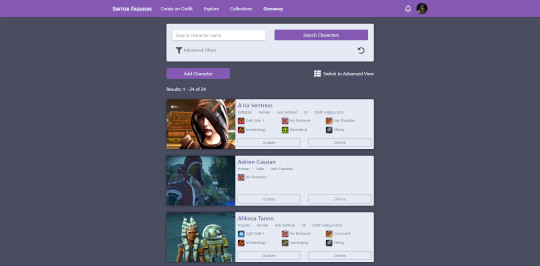 SWTOR Character Progression Tracker
View and organize a list of your characters.
Story progression tracking
Critical choice tracking
Romance tracking
Crew skills tracking
And more...
SWTOR Story Order and Progression Guide
Keep a log of your story progress and track story progression in chronological order.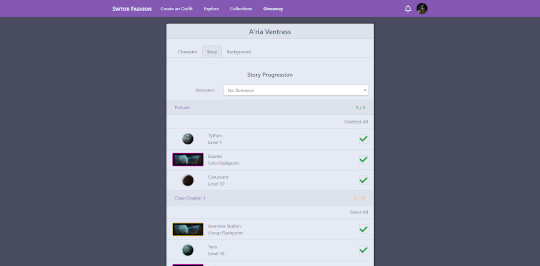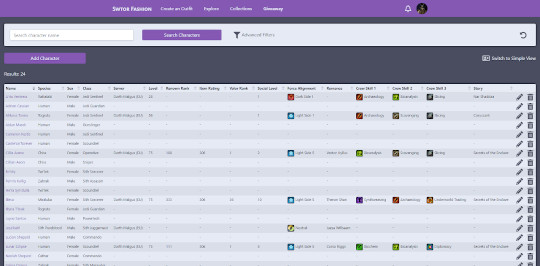 More Control In The Advanced View
Filter and sort by:
Server, Class, Species, Sex
Crew skill types
Romance
Force alignment
And much more...
Recent SWTOR Outfits by Players